Tim Kentley-Klay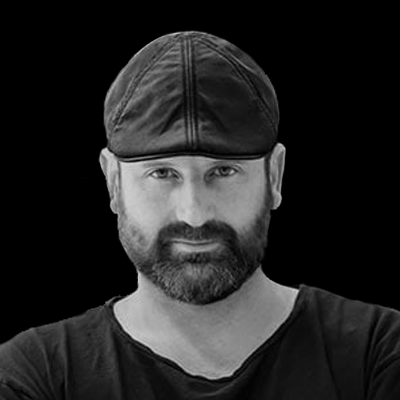 About
Tim Kentley Klay is a creative and technical entrepreneur. He is the founder of HYPR, an A.I. robotics company developing mobility systems that improve as they move. Previously, he was the founder of Zoox, an autonomous mobility company acquired by Amazon. In 4 years, he built Zoox into a company valued at $3.2B, raised $800M in two rounds, hired 500 people, and filed 125 patents across software, hardware and design as he architected the development of a ground-up, vertically integrated autonomous mobility ecosystem. Tim sat on the U.S. Department of Transportation's Advisory Committee on Automation in Transportation and was requested to testify to the Senate House Committee on autonomous mobility policy.
Tim rebuilt a 1958 Series II SWB Land Rover from the frame up, his daily driver when in his hometown of Melbourne, Australia. At age 25, he founded XYZ Studios, followed by Crayon. Both work globally in the creative arts; together their work has been recognized with well over 100 awards, including 7 Gold Cannes Lions. Graduating from Camberwell Grammar School, Tim was Dux of his year in both Art and Design, receiving Premier's Awards for each. He was accepted into the prestigious Swinburne University School of Design, graduating as Dux with Honors and recognition as 'Most Innovative Designer'.
At the 2020 Advance Awards, Tim was recognized by the Prime Minister of Australia with the Advance Global Australian and the Advance Commercial Creative Awards.Tim's motivation is to accelerate what's possible; to lead teams pioneering frontier technologies at the intersection of art and science, for the betterment of our communities and the environment.
---
Talk
Real world continuous learning is the future of Robotics
Level: General
Collect data, annotate, train offline, sim and deploy. Do these conventional frameworks used to train A.I. systems have analogs in the neurological world?
Arguably not.
Do these workflows work well for real-world robotic systems?
Definitely not.
These techniques were developed in research labs for offline, virtual environments with perfect knowledge. Yet in order for robotic systems to proliferate, they need to be able to expand their performance in real-time, in-situ and with imperfect knowledge. How can this be done safely, efficiently, and expediently?
In this talk we will discuss how to reframe both development tools and RL frameworks for the advent of real-world robotic learning.
---