Nicolas Dupuis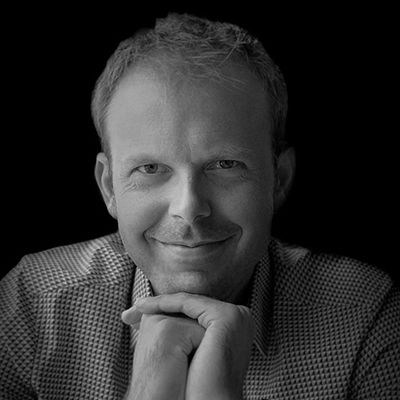 About
Winner of the two last global Conferences on AI organized by Nokia Bell Labs, Distinguished Member of Technical Staff and recognized Leading Inventor, I'm leveraging the capabilities of AI to create cutting-edge products and market-shaping solutions. Inventor of globally deployed autonomous software and machine learning based systems, I dedicate my energy to the creation of tangible added value. Besides having a vision, my main strength resides in the ability to combine machine learning practice, domain expertise and business understanding to craft features that delivers relevant field-proven actionable insights. Self-confident when speaking in public, in driving customer workshops or while coding, enthusiast when sketching the big picture or settling the important details, concerned by ethics, I'm a partner of choice to make the AI revolution a viable reality.
Traveled extensively and/or conducted business across the 5 continents. Directly worked with and/or managed individuals from around the globe - and loved it! Strong written and verbal communication skills. Ability to explain complex things in simple words. Challenge-driven. Persuasive. Bilingual in English and French. Love exploring.
ACHIEVEMENTS:
- Winner of the « Future X Network » award at the 2019 Nokia Conference on AI.
- Winner of «The most innovative AI solution that optimizes a product we sell to customers » award at the 2018 Nokia Conference on AI.
- Conceived, positioned, demonstrated and deployed several >M$ software applications.
- Recognized as a Bell Labs' Distinguished Member of Technical Staff (DMTS) for technical excellence and sustained outstanding contributions with proven business impact.
- Author of 40+ patents in the field of broadband communication and AI. Top-10 inventor in Nokia Belgium for granted patents for all time.
- Member of the European AI Alliance.
- Member of the IEEE Machine Learning for Communications ETI.
- Speaker at major global AI conferences.
- Judge at the Nokia AI hackathon.
- Graduated with the highest honors, awarded as "Best thesis in Electrical Engineering".
---
Talk
Teaching machines and application to broadband
Level: General
When talking about machine learning, it rapidly pops-up that data plays a centric role. In that sense, a process of tagging data or data collection campaign is usually initiated. However, the objective of building a correct and reliable system, through what it will learn, should not be forgotten, if ultimately complete, accurate and field-proven results would want to be delivered. In this talk, some best practices on the way to efficiently and ethically (avoiding manual tagging process) teach modern machine/deep learning systems will be revealed, with some application to broadband.
---